Structool performs engineering analysis of beams. Complete structural analysis data based in Finite Element Analysis: stress, deformation, internal forces, reactions.
Analysis follow Eurocode standards.
Structool is about optimization of beam as elements of structures. Civil Engineers specialists can rely on results of analysis and choose the best size of the profile meeting design criteria.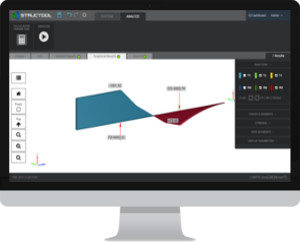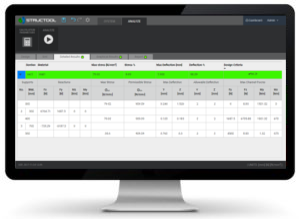 User friendly application allows for unlimited modelling 2D & 3D structures. Finite Element Analysis (FEA) method used by high performing solver can verify and optimize any kind of Installation structure.
Results of analysis collected into professional reports. Easy to print, save, archive and approve documents are prepared in very structured and easy to follow way.
Analysis and reports meet Eurocode norms.