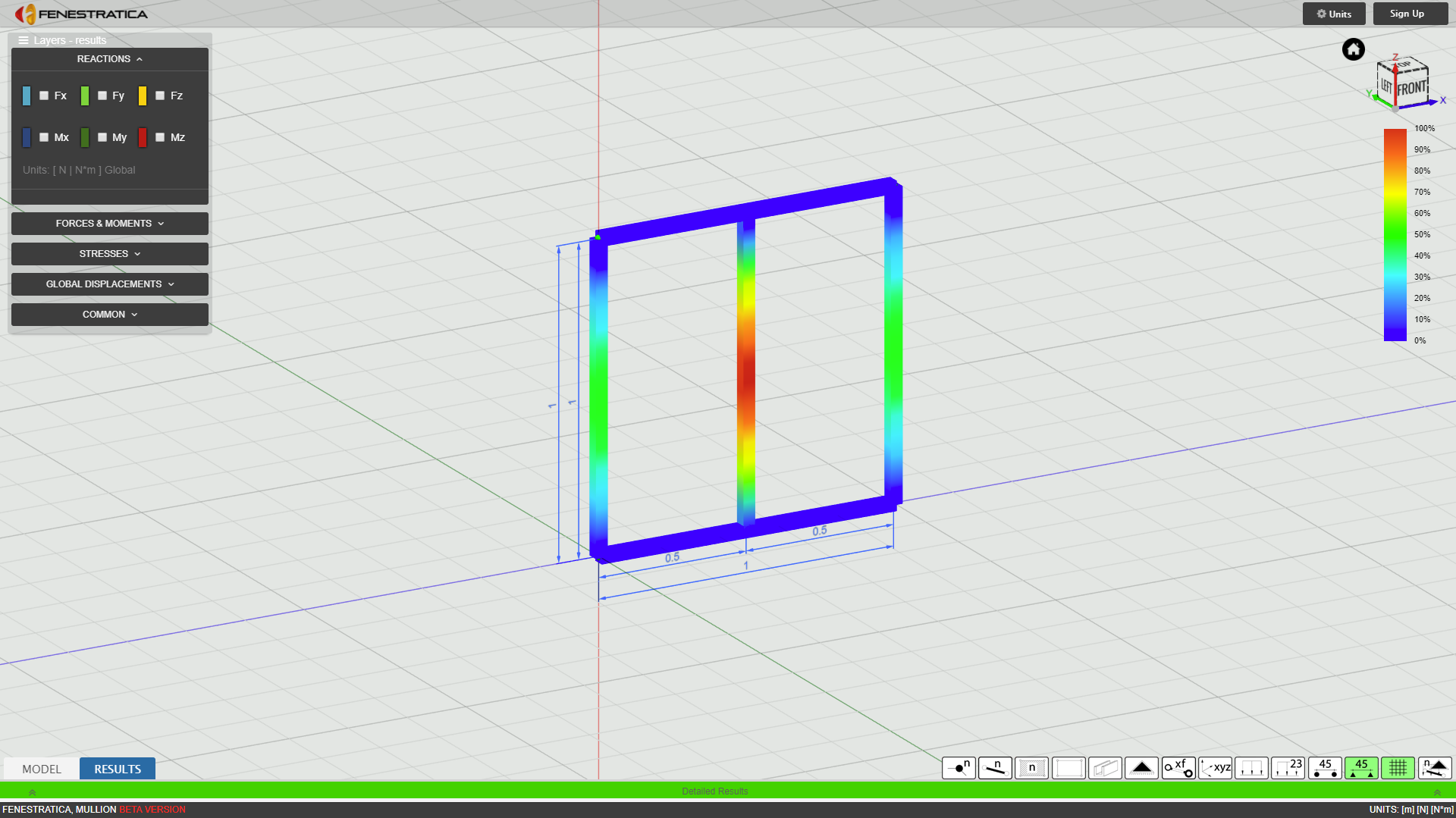 FAÇADE STATICS – ANALYSIS OF MULLIONS & TRANSOMS – PART 1/2
Introduction
Facade structures are built on the elements capable to transfer various types of loads such as Wind, Snow, Glass weight etc. The main structural members which are exposed to such loads are Mullions and Transoms. Therefore, careful and professional engineering analysis needs to be made.
Mullions 
Mullions in the Façade structures usually are the vertical members which are the main elements carrying loads. They are transferring the loads from Façade directly into the primary structures – usually concrete or steel. The following steps present the analysis and dimensioning process of the Mullions within the Fenestratica application.
Step 1 – Modelling of the 3D structure:
Step 2 – Wind Load applied to Façade:
Step 3 – Stress analysis:
Step 4 – Displacements analysis: