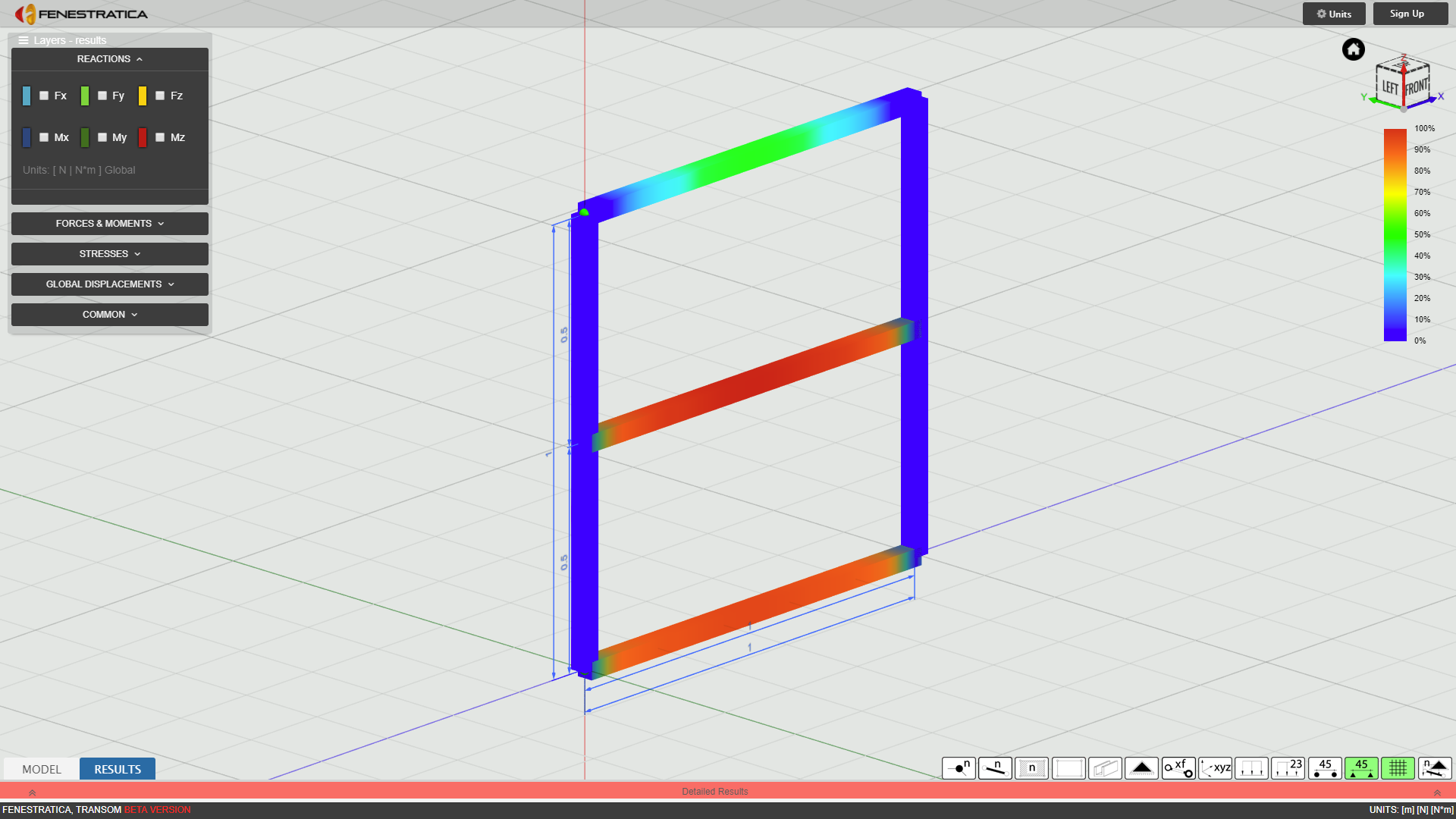 FAÇADE STATICS – ANALYSIS OF MULLIONS & TRANSOMS – Part 2/2
Transoms
Transoms are the horizontal members carrying the Wind Load and Weight of Glass and transferring it directly to Mullions. Weight of the Glass or other Infills is transferred to Transoms through glazing blocks. Such a load can be represented by two concentrated forces symmetrically located. The typical process of engineering analysis of Transoms is presented below – everything made in Fenestratica application. Dynamic Snapshots allow for full 3D visualisation of pictures and modification of dimensions.
Step 1 – Modelling of the 3D structure:
Step 2 – Load applied – wind & glass weight at the location of glazing blocks:
Step 3 – Stress analysis:
Step 4 – Displacements analysis:
Fenestratica allows for engineering analysis of freely defined 3D façade model.