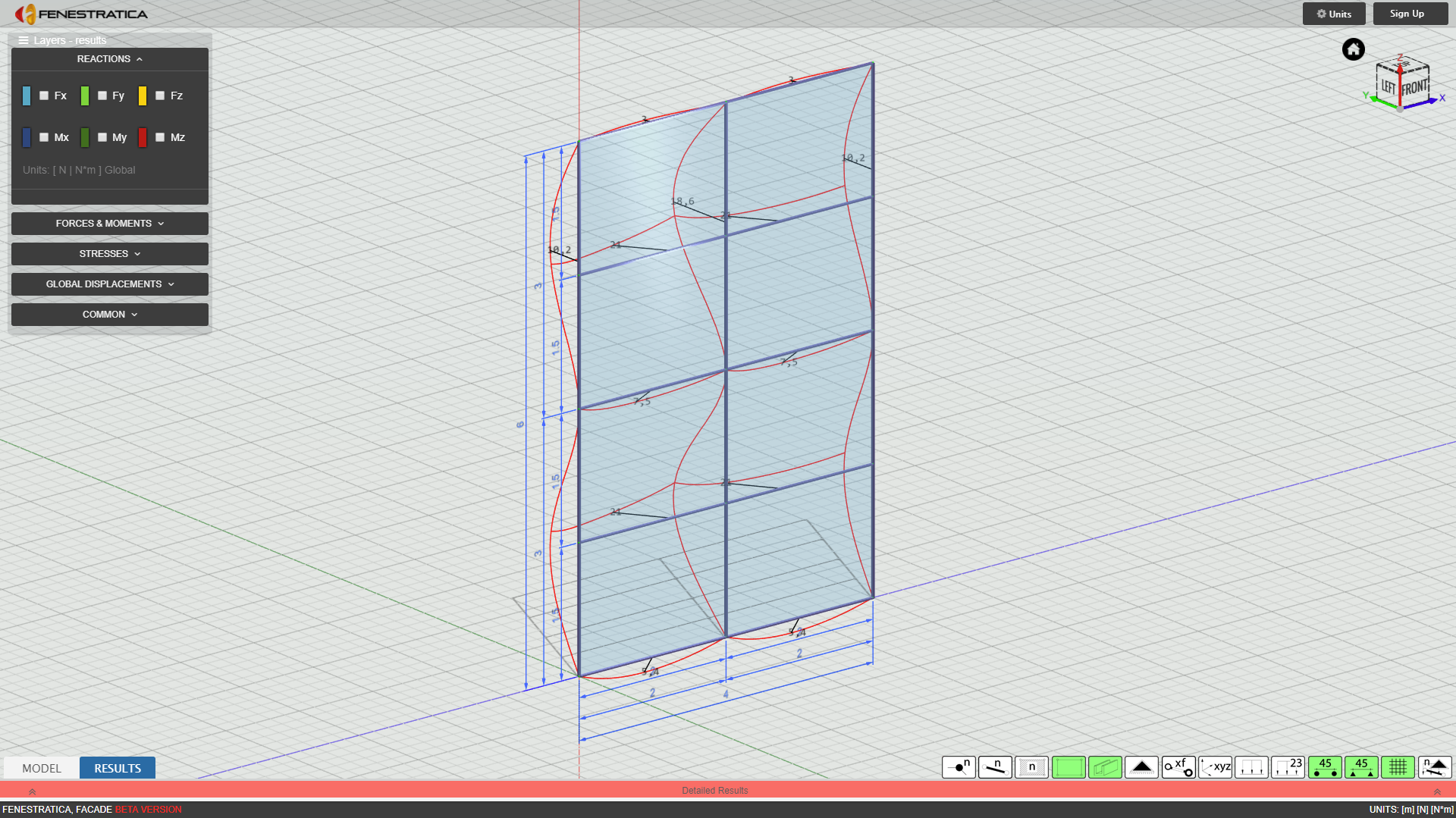 Facade Statics – Part 1/2
Introduction
In Fenestratica engineer can create any 3D model of Façade structures and performs its analysis. It is allowed to apply various types of loads such as: wind, snow, own weight, distributed loads, point loads and moments. The example presented below shows two Facade models.
Example no 1 
Simple two-storey Façade exposed to the Wind Load – stress and displacement analysed.
Step 1 – Modelling of the structure:
Step 2 – Wind load & Glass weight applied:
Step 3 – Stress analysis:
Step 4 – Displacement analysis: